MedTek LED is a subsidiary of UVBioTek, LLC – a 25-year old manufacturer of light-based medical devices. Our original legacy products from UVBioTek primarily treat psoriasis, eczema, and vitiligo with narrow band ultraviolet B waves operating at 311nm. We offer both clinical systems used by physicians in the office and home treatment systems for person treatment and convenience. All of our products are FDA cleared class II medical devices.
With the continuing and growing interest in other light-based forms of skin treatment, we developed a strategic relationship with Kernel Medical Products, an established and highly respected international medical device manufacturer. Originally, we worked with Kernel to launch the UVBioTek Phototherapy Hand Wand for treating small spot occurences of autoimmune skin diseases.
From this beginning, UVBioTek and Kernel cooperated to develop and launch a new line of LED photorejuvenation products for the American market. This product line includes Blue, Red, Infrared, and selected combinations for both professional and home use. The POLY brand is the culmination of this cooperative effort. All MedTek LED products, both clinical and personal, carry FDA registration or clearance.
With hundreds of clinics and thousands of home users, UVBioTek and MedTek LED deliver cutting edge light-based products grounded in established scientific and clinical evidence combined with accesible customer service and support. We believe that our history, culture, and commitment to improve the quality of life through the benefits of light science and technology puts us at the forefront of this growing field.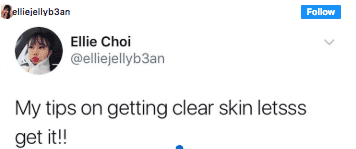 Achieving that perfect "glass skin" that K-Beauty gurus have mastered can involve a lot of research and experimentation. This is all part of the fun, but allow us to help break it down for you. Step one: Oil Cleanser To remove makeup and other impurities put on our...