18 Sep

POLY: Effective & Labor-Free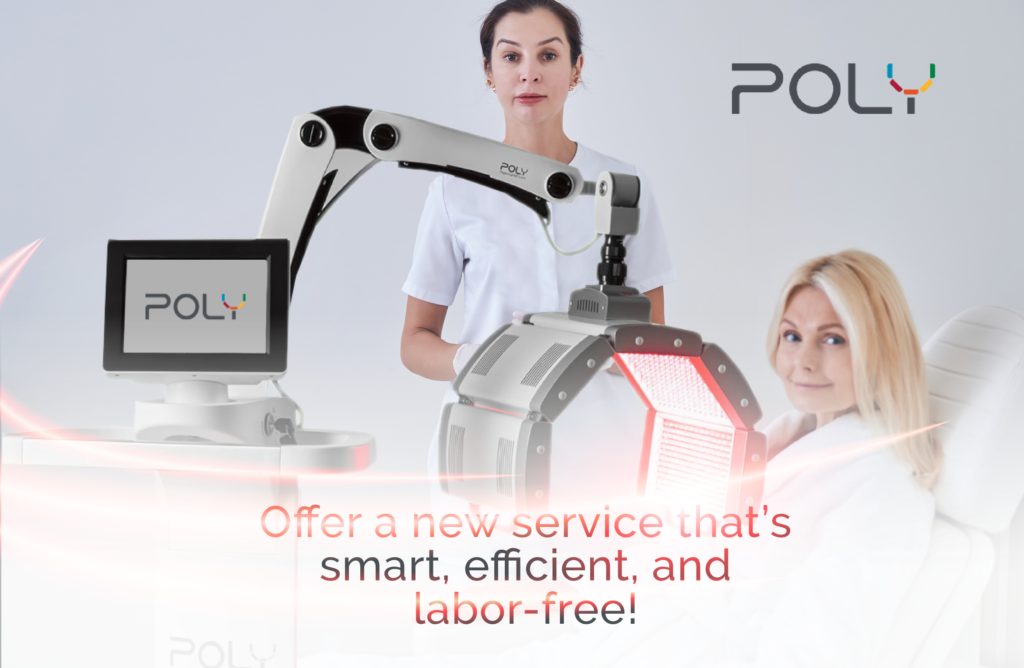 Your clients come to you to escape the stresses & pressures of everyday life. Offer one more way to help them feel healthier and happier – without adding more tasks for your employees! Explore POLY's wide range of FDA-cleared light therapy devices.
Devices such as the Rejuv Red-Light Therapy system are scientifically proven to treat lines, wrinkles, acne & blemishes. Plus, POLY is safe, gentle and effective for all skin & body types with an flexible, easily-adjustable head panel that contours to any shape. Learn more about the many studies uncovering the benefits of light therapy here.
Want to know how our light therapy devices can help you maximize your profits? Call us now at (870) 761 – 4929 to request our Science & Business report.
Light therapy devices that are both effective & easy to use

Every POLY device is built to medical-grade standards. In fact, they're the same products used by dermatologists & plastic surgeons across America!
These devices move easily from room to room and don't need an attendant while in use. They also come with an easy-to-use touchscreen control that monitors session time & usage. This allows staff to perform other duties while customers enjoy their relaxing 15-minute session!
The decision to implement a reliable and efficient POLY device in your salon or spa may be the wisest you'll make this year.
Explore our website or contact us directly at (870) 761-4929 to discuss how a POLY LED device will level up your services!